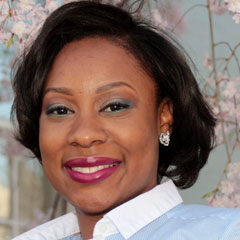 April 30, 2015 2:11 am
Trenicka Rolle was born and raised in Freeport, Grand Bahama. She graduated from Sunland Baptist Academy as head girl and salutatorian of her class. Trenicka completed her undergraduate degree in Biomedical Engineering from Virginia Commonwealth University in 2011 and recently received her master's degree in Mechanical and Nuclear Engineering. In addition to being published in various academic journals such as the American Society of Mechanical Engineers Early Career and Technical Conference, Trenicka has held leadership positions in the National Society of Black Engineers (NSBE), Student Government Association (SGA) and presently as the Co-Founder and President of BETA. Moreover, she has received several awards including the Bahamas National Academic Scholarship, BORCO Scholarship, Grand Bahama Port Authority Scholarship, NSBE Region II Academic Excellence Award and a Graduate Research Assistant Fellowship from her university.
As a college student Trenicka has has worked with elementary and middle school students throughout the academic year as a mathematics tutor. In addition she has worked in summer programs at the Virginia Institute for Science Teaching Achievement as a program facilitator to help students and teachers foster an understanding of engineering fundamentals. At present, Trenicka works as researcher at Virginia Commonwealth University on a grant funded project by the National Institute of Health focused on ventilator induced lung injury (VILI). She performs finite element analysis (FEA) and computational fluid dynamics (CFD) on 3 dimensional lung models in order to understand varying degrees of stress/strain via lung disease and mechanical ventilation.
Categorised in:
This post was written by beta_admin