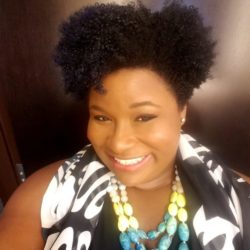 November 28, 2018 9:07 pm
Deshinka began her engineering pursuits at the then College of the Bahamas in the Pre-Engineering program. She continued her education at the School of the Built Environment at Heriot-Watt University in Edinburgh, Scotland, then finally earning her Bachelor of Science of Civil Engineering from the University of Arkansas (UofA) in Fayetteville. She further pursued and obtained her Master's of Science in Civil Engineering from the UofA, where her focus was geotechnical engineering. Deshinka also holds a Master's of Science in Operations Management also from the UofA.
While at university, Deshinka engaged with undergraduates in the function of teacher's assistant, engaged with transportation professional as exam proctor, and as laboratory technician where she assisted in research efforts. Deshinka maintained professional memberships and participated in the American Society of Civil Engineers (ASCE), ASCE-Geo Institute, and the National Society of Professional Engineers. She also seeked community involvement with Habitat for Humanity.
Deshinka currently practices as a staff engineer at a local firm in The Bahamas.
Categorised in:
This post was written by Bradley Thompson