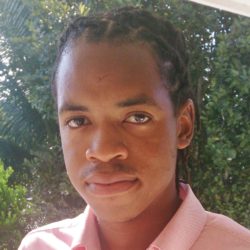 April 30, 2015 2:21 am
Albrion graduated from St. John's College (Nassau, Bahamas) in 2007. He then went on to  obtain a Bachelor of Science in Civil Engineering and Bachelor of Science in General Science from Missouri University of Science & Technology and the distinguished Morehouse College respectively. Geotechnical and Construction Engineering were his focuses. He completed the Fundamentals of Engineering (FE) Atlanta University Center (AUC) Dual Degree Engineering Program (DDEP) in May 2012 . He earned several awards to include the Outstanding AUC DDEP Student Awards, Ripple Institute (S.T.E.M.) Fellowship, Alpha Lambda Delta Honor Society membership and the Ehigiamusoe Foundation International Student Award.
Presently, Albrion is an Assistant Engineer on the Sandy Bottom Project Execution Unit. He served as a Project Engineer at Island Site Development (ISD), a heavy civil contractor for 3 years previously. Previously, Albrion has been engaged at Bahamas Marine Construction, Albany Development Ltd., and Parsons Corporation in Atlanta, Georgia. Notable project experiences include Baha Mar New West Bay Street, Albany Development, and Water & Sewerage Corporation [Miya] Non-Revenue Water Projects and the City of Atlanta QoL Citywide Infrastructure Project.
Categorised in:
This post was written by beta_admin